Ben-Gurion Prof. Arik Yochelis, an environmental physicist at the University of the Negev, and Prof. Avner Rothschild, a material scientist at the Technion-Israel Institute of Technology, took a different approach and think they have discovered new pathways that would speed up the catalytic process and significantly lower the costs associated with the electrical energy used.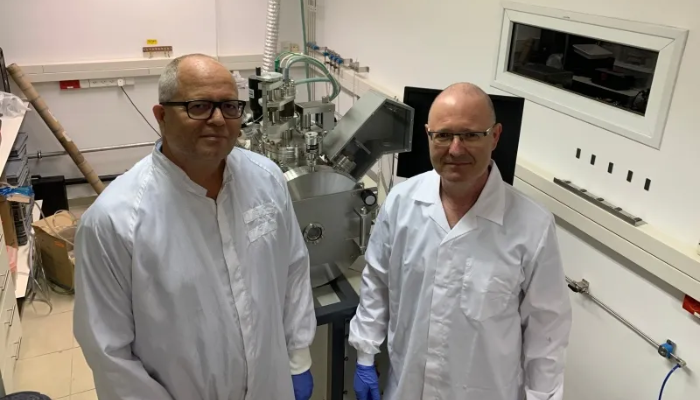 The photoelectrochemical process, which splits water with the help of solar radiation, reduces the amount of electrical energy required to split the water molecule into hydrogen and oxygen. Four electrons must be transferred to produce one oxygen molecule (O2) and two hydrogen molecules during the evolution of oxygen (H2). The present paradigm states that these electrons move on an atomic reaction site one after the other in a series of four stages, which makes the chemical reaction challenging energetically.
However, Professors Yochelis and Rothschild demonstrated a novel paradigm in which two electrons can be transmitted concurrently at several reaction sites, lowering the energy barriers for oxygen evolution, both theoretically and experimentally.
They set out to discover a different justification since they were initially worried by studies that did not match the preexisting paradigm.
The leading journal in sustainability science, Energy & Environmental Science, published their findings.
"Our study challenges the accepted wisdom among scientists on the catalytic mechanism for oxygen evolution, a crucial and significant reaction that serves as a bottleneck in the synthesis of hydrogen from water. We demonstrated that the catalytic reaction is more complex than previously believed by fusing knowledge and expertise from two distinct domains. The shift to net zero should be facilitated by further advances in the creation of materials and innovative procedures for producing clean fuels from renewable resources," adds Prof. Rothschild.
"In addition to the research's scientific contribution, it's critical to stress the value of diverse teams and collaborations when working with intricate systems like the energy system. This would not have happened if two researchers with differing approaches had not engaged in open-minded and productive discussion. It is a lesson for all of us that open communication will always result in innovative solutions to difficult challenges," says Prof. Yochelis.
Professor Yochelis works at the BGU's Jacob Blaustein Institutes for Desert Research in Sde Boker, and Professor Rothschild teaches in the Technion's Department of Materials Science & Engineering.