Dubai wants to produce 25% of its power from renewable sources by 2030 and take it to 100% by 2050.
The city added 700 MW of renewable energy recently, taking its total RE capacity to 1.62 GW.
Saeed Mohammed Al Tayer, Managing Director and Chief Executive Officer of Dubai Electricity and Water Authority (DEWA), has said that Dubai will increase the share of renewable energy in the energy mix of the city to 14% by the end of this year (2022). He said that the new target is aimed at increasing the sustainability efforts of the state.
The Managing Director of DEWA held that currently, the renewables account for just 11.5 per cent in Dubai's energy mix. He said, "We will continue to implement pioneering projects to diversify Dubai's clean and renewable energy sources to include all available technologies in Dubai … for a brighter and more sustainable future for generations to come."
Dubai aspires to produce 25% of its power from renewable sources by 2030. The city has committed to increasing it to 100% by 2050.  At present the total energy capacity of Dubai stands at over 14GW. Its Renewable energy capacity is 1.62 GW.
Dubai is bullish about the renewable energy in its energy mix as it recently included 700MW of RE. This entails a 600 MW Hassyan Power Complex that runs on natural gas.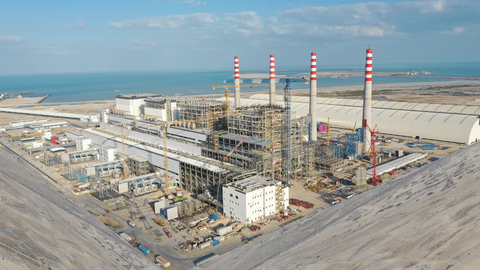 Furthermore, a 100 MW solar power project was inaugurated at the Mohammed bin Rashid Al Maktoum Solar Park. As per reports, an additional 600 MW will be commissioned by 2023, which will take the total RE capacity of Dubai to 2.4 GW.
The UAE Sets Sights On Solar Energy 
The UAE was the first MENA country to pledge to reach net zero emissions by 2050. Today, oil and gas exports account for only about 30 percent of the country's economic activity, however, the UAE has three of the world's largest solar plants with others in the works.
The Mohammed bin Rashid Al Maktoum Solar Park is based in Dubai and is the largest solar park in the Middle East spread over 4,000 acres. It is striving to generate enough solar energy to power 800,000 homes by 2030.
At the same time, Noor Abu Dhabi Solar Park will reduce the UAE's carbon footprint by 1 million metric tons per year, which is equivalent to taking 200,000 cars off the road.