L&T has picked Chinese major LONGi to provide 1292 MW of PV modules for two solar projects under construction in Saudi Arabia. LONGi VP Dennis She and A. Ravindran, Senior Vice President and Head of the Renewables Strategic Business Group at L&T, jointly signed the agreement, involving two Saudi Arabian projects for which L&T is acting as EPC, at an event held in Dubai.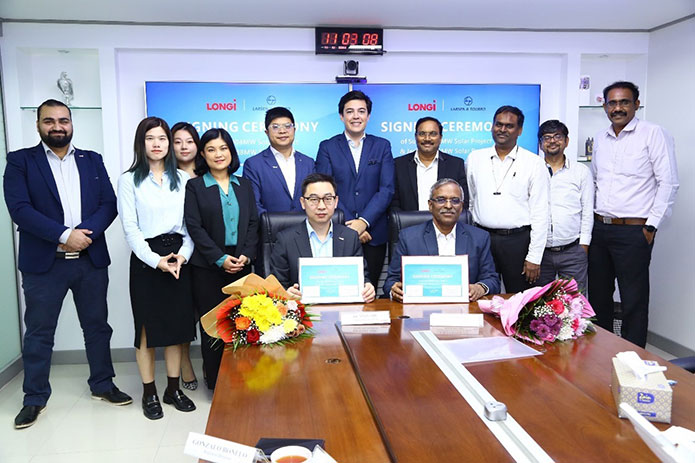 The first, located in Jeddah and part of REPDO round II, has a capacity of 388MW, with the second, located in the industrial city of Sudair, having a total capacity of 1500MW, for which LONGi was awarded a contract for the first 904MW. Both projects are in line with Saudi Vision 2030, which intends to expand renewable energy's contribution to the Kingdom's energy mix.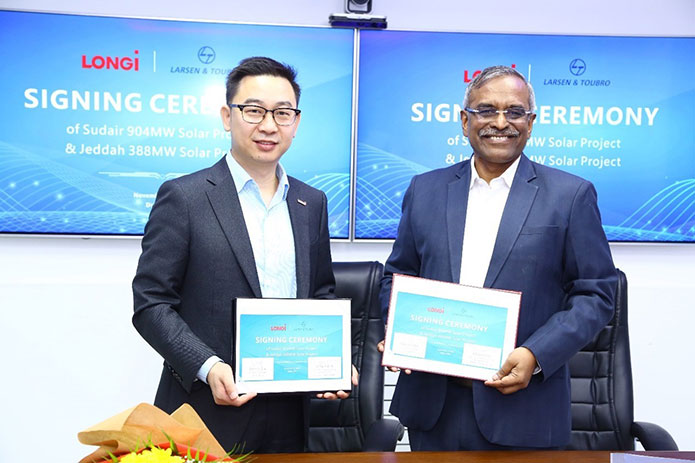 "LONGi, with its high quality products, has been a long-term solutions provider to L&T and we hugely value our relationship", added  Ravindran. "LONGi and L&T have also collaborated in making a significant contribution to the Middle East's renewable potential by enabling more and more regions to benefit from clean energy solutions. We look forward to reaching closer levels of cooperation on further projects across India and the Middle East."
The win for Saudi Arabia comes even as LONGi sales in India have been severely hampered by the 40% Basic Customs Duties on Module and Cells(25%). But as a familiar and leading brand in the Indian market, large Indian EPC players like L&T are well conversant with the quality and advantages LONGi brings to the table.